The very best from the world of smooth jazz and classic soul.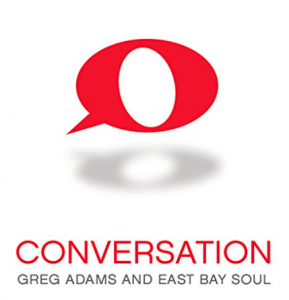 Since 2009 trumpet player extraordinaire Greg Adams has been building his East Bay Soul creation into what is now the preeminent horn driven collective of its era. Indeed with a string of sumptuous albums including the band's self-titled debut, the follow-up, 'East Bay Soul 2.0', that came along in 2012 and, latterly, 'That's Life', the army of 'funk soldiers' who hang on East Bay Soul's every note has increased at an impressive rate.
Now Greg is doing it all again with 'Conversation' that will be released March 26 on Ripa Records. The first single to be serviced to radio is the jazzy 'Look Book' where Adams' smoky horn has never sounded better and much-needed attitude is provided by Dwayne "Smitty" Smith's stunning bass.
Check back here soon for a complete review of 'Conversation'.