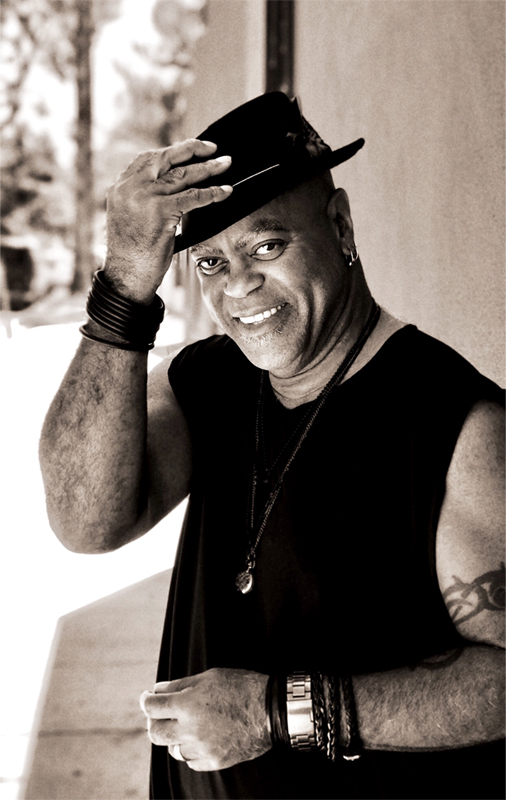 How it all began…
After some thirty plus years Herman Matthews has accomplished quite an impressive resume and has created a strong foundation for some of the industries finest.
Dubbed "The Groove Guy" and often called "The Hermanator" Matthews moved to Los Angeles from Houston, Texas with one thing in mind… to work! He has had the great fortune of working with such artists as Kenny Loggins, Richard Marx, Tower Of Power, The Isley Bros., Kirk Whalum, George Duke, Bob James, Timothy B. Schmit, Tom Jones, Hugh Laurie, Greg Adams & East Bay Soul, Patty Austin, Chris Botti, James Ingram, Boney James, Steven Stills, Edger Winter, Luther Vandross, Celine Dion, Patty Austin, James Ingram, Sheryl Crow, "Baby Face" Edmonds, Chaka Chan, Carol King, SHeDAISY, Barry Goldberg, Ronnie Millsap, Fee Waybill, Bill Champlain, Maxi Priest, Debbie Gibson, Diane Reeves, Kenny G., John Farnham, Nia, Snuffy Walden, Sarah Nimetz, Greg Adams & East Bay Soul, Dan Aykroid & Jim Belushi, Michael Bolton, Expose, Angie and Debbie Winans, Rebekah, Meredith Brooks, Kina, Tiffany, Eric Burdon, Teresa James & The Rhythm Tramps… During the early 90's he was a member of the house band "Into The Night Starring Rick Dees."
Herman was a member of the Soul/Funk Horn band Tower Of Power from 1994 to 1998. He has recorded two CDs "Souled Out" and "Rhythm & Business," co-writing and singing the title track of Rhythm & Business. He's been the first call subbing for David Garibaldi touring with the band in 2015 and in 2017. Matthews was literally touring non-stop in the year 2017, juggling between touring acts Timothy B. Schmit, Kenny Loggins, Tower Of Power and Richard Marx. Drummer extraordinaire Peter Erskine (Weather Report, Steps Ahead) put it simply, "Herman Matthews is the most powerfully funky drummer I've ever heard. Count me as one his biggest fans." Legendary drummer James Gadson (Bill Withers, Charles Wright's Watts 103rd Street Rhythm Band) says "Herman Matthews is simply the Truth."
With many recording credits to his name, Herman's debut CD "Home At Last" takes him back to his roots of the Blues, Soul and Louisiana 2nd line, hi-lighting his writing, singing and producing skills and was featured in the Fox crime drama "K-Ville" starring Anthony Anderson and Cole Hauser.
I've been lucky fortunate and bless says Matthews, I'm just a drummer from Texas being the best that I can be, working on the never ending groove and having a great time doing it!