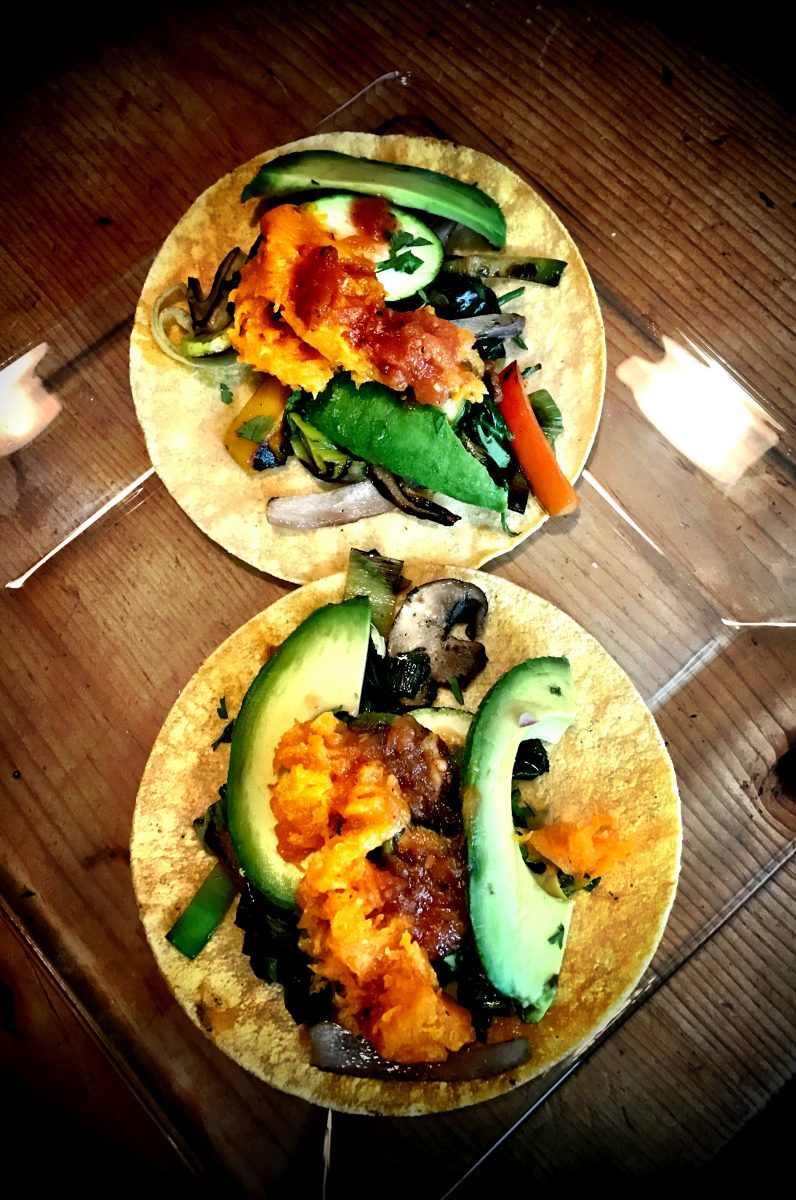 Green Tacos w/Butter Squash
This recipe is vegetarian but incredibly flavorful and hearty…
Ingredients:
3 tablespoons olive oil

1 10oz bag of Leeks Sautéd (w/mushrooms, onions, peppers)

1 6oz bag of Baby Spinach

1 5oz bag of Mixed baby Kale

1 Zucchini (Sliced)

1 12oz bag of Cut Butter Squash

1 garlic clove, finely chopped

Cilantro (chopped)

2 tablespoons fresh lime juice

Kosher salt, freshly ground pepper

4 corn tortillas, warmed

1 avocado, thinly sliced
Method:
Using a cast Iron skillet and a wok over medium heat pour half of olive oil in each.
Season oil with a bit of kosher salt and fresh ground pepper. Add Zucchini, leeks w/mushrooms, peppers and onions mix to grill or skillet. Add tortillas later or however long you need to heat them. Now wok spinach and kale until wilted and tender. Now add lime juice and season taste. I usually microwave butternut squash (4 to 5mins) or you can stove cook.
When all veggies are tender, and tortillas are warm start dressing or preparing your tacos. Greens first, leeks & zucchini next, then mashed butternut squash next, then slices of avocado, then sprinkle your cilantro, and season to taste.