Vibrato • 2930 Beverly Glen Cir. Los Angeles, CA 90077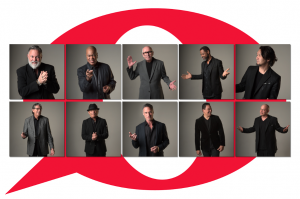 The sound of Grammy and Emmy nominated trumpeter, arranger Greg Adams is one of the world's best-known musical signatures. As a founding member of Tower of Power, legendary for his arrangements that made the TOP horn section a sought out entity all its own. With countless collaborations in the studio and live on stage, Adams has made his mark on a broad stretch of today's musical landscape that includes jazz, pop, rock, R&B, soul, and funk.
Greg Adams & East Bay Soul • Vibrato Jazz Club • We offer world-class music, and sound design with the best in contemporary American cuisine, in a lavish "dinner in the round" theatre style.  Conceived by nine time Grammy winning music icon Herb Alpert and managed by business partner and daughter Eden Alpert, Vibrato brings these elements together in sumptuous harmony for an experience that's a delight to all the senses. Great food. Great Music. Open 6 Nights a Week.