Greg Adams and East Bay Soul
@Spaghettini • 3005 Old Ranch Parkway, Seal Beach, California 90740
Spaghettini Grill and Jazz Club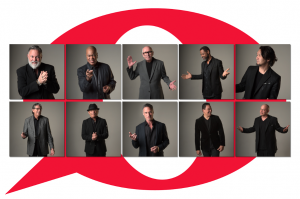 SOLD OUT!
Spaghettini Grill and Jazz Club
Spaghettini Fine Dining and Entertainment
The sound of Grammy and Emmy nominated trumpeter, arranger Greg Adams is one of the world's best-known musical signatures. As a founding member of Tower of Power, legendary for his arrangements that made the TOP horn section a sought out entity all its own. With countless collaborations in the studio and live on stage, Adams has made his mark on a broad stretch of today's musical landscape that includes jazz, pop, rock, R&B, soul, and funk.